Independent review of the Webcam Cash V2.0 affiliate program.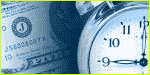 This adult webcam affiliate program includes cam shows powered by the Cam Club, Spread 4u and Stroke 4u webcam networks which have been providing quality live adult entertainment since 1999. As well as these main cam sites they also offer Cam Hotties - a premium site, and a selection of niche cam sites for popular fetishes such as teen cams, big tits, asian, milf, bbw, etc, and 2 gay cam sites.
This program has been nominated for video chat of the year 3 years running. There are a wide variety of promotional tools, free content, live feeds, templates and co-branding available.

Paying 20% on all webcam sales, $35 - $75 on every conversion. The say their pay-per-view model has been very profitable for their webmasters but these days this is the standard model all the webcam sites are using. This is a quality webcam affiliate network with plenty of niche content pages to promote.

Visit Webcam Cash 2.0 for more information.
---